Save the date!
Saturday, August 1, 2020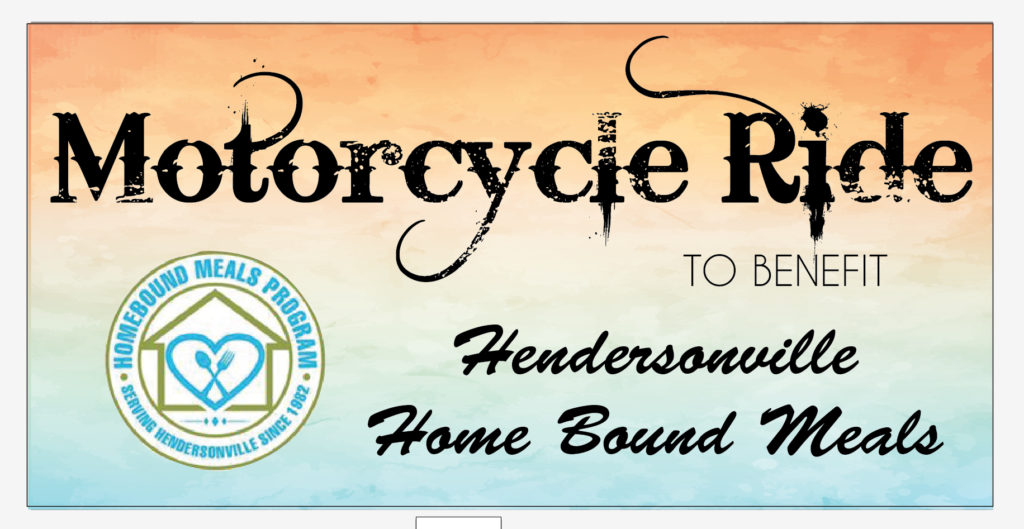 A BIG thanks to our 2019 sponsors:
benefiting Hendersonville's Home Bound Meals Program
---
Escorted by Sumner County Sheriff Department
---
It was an awesome ride and event o Augst 3, 2019. Check out the videos and photos under "Ride Photos". There were 7 Sumner County Sheriff Motor Officers, 109 riders and 19 passengers.
---

We rode through Beautiful Sumner County Tennessee

• The "Ride" was about 2 1/2 hours long.
• Ride left 116 Imperial Blvd, Hendersonville (across from the U.S. Post Office).
• Registration was at 8:00 AM——-Side Stands Up 9:00 AM
• Lunch was provided provided at the end of the ride with BBQ, hamburgers, coleslaw, potato salad, baked beans and banana pudding. There will also:
DJ music
goodie bags for all the riders
an award for the club or riding group with the largest member participation which was Ring of Fire HOG
the Sumner County Sheriff Motor Officers provided a riding demonstration
• Corn Hole contest – won by Denny Livingston and Rob Davis
•HBMP is a 501C3 delivering meals on wheels to 100+ Hendersonville seniors daily.
• Ways You Can Help:
– Be A Sponsor:
Businesses and Civic Organizations can help offset the cost of the event with Monetary Donations ($250.00); Services/Product Donations, Site Donations, etc. Sponsor Logos will be displayed on the HBMP Face Book Page/Website; on signs at the event site and when possible, they will be mentioned in articles about the ride.
– Support
the Ride and the Program:
– Donate:
We need item donations such as goods or services i.e. printing, signs, food, freebies for the riders etc., and monetary donations (any amount) to help with expenses.
– Ride:
If you are a motorcycle rider, please come and enjoy the "Ride" and the fellowship of a meal afterward. Rider – $20.00 with an additional $10.00 per passenger.
– Promote the Ride:
Riders and non-riders can help by promoting the ride and there may be opportunities to volunteer for tasks at the end of the ride.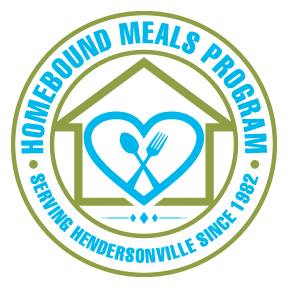 Thanks to the many friends of Home Bound Meals who have given of their time and support to benefit the ride.
| | | | |
| --- | --- | --- | --- |
| • Ken & Roberta Borghi, Jr | • Doug & Linda Brown | • Kenneth & Denise Bradshaw | • Kris & Amy Bundy |
| • Linda Debaun | • Paul & Jackie Decker | • Wanda Gant | • Barbara Garrett |
| • Tanya Harper | • Michael & Mabel Jordan | • Dennis & Sandra Johnson | • Paul & Sylvia Kizer |
| • India Matlock | • Ben & Loy Martin | • Deborah & John Meyers | • Theresa Moss |
| • Rhonda & Newton Moore | • Janet Newberry | • Paul Oakley | • Michelle Paul |
| • Pat & Judy Raymer | • Billy & Melina Robinson | • Dennis & Judy Robertson | • Mike & Stephanie Ryan |
| • Sue Schroat | • Tommy Swint | • Nathan & Morgan Smith | • Susan & David Sneed |
| • Tina Swann | • Gary & Sharon Triplett | • Wanetta Turner | • Virginia Wakefield |
| • Ron & Judy Weaver | • Jack & Anita Wheeler-GWRRA | • Bob & Mary Jo Williams | • Stan & Cheryl Wilson |
Providers of BBQ
• Colin Frisbie
• Randy Bernal
• Cesar Cruz
• Enzo Frisbie
• Nathan Frisbie

Corporate Friends and Supporters
• Boswell's Harley-Davidson
• Cash Savers
• Chapman Photography
• Cigna HealthSpring
• Cycle Gear
• Lakeside Realtors
• Peterbilt Breakfast Club
• Regions Bank-Rivergate
• Slim Chickens
• Tennessee Speed Sport
• Skyline Medical Center
• THP Safety Education Office
• TN Motorcycle Rider Education Program
• Law Tigers
• Vanderbilt Medical Center
• Wendys

Copyright Hendersonville Home Bound Meals Program © 2019